Our treatment team will help you understand the problems you are facing and get you started on a path toward greater mental wellness!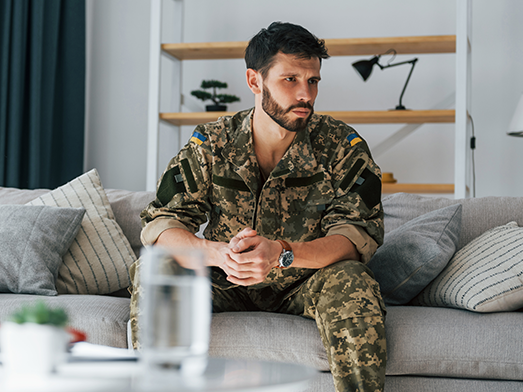 PTSD
Post-traumatic stress disorder (PTSD) is a mental health condition that's triggered by a terrifying event — either experiencing it or witnessing it. Symptoms may include flashbacks, nightmares and severe anxiety, as well as uncontrollable thoughts about the event.
Symptoms
Post-traumatic stress disorder symptoms may start within one month of a traumatic event, but sometimes symptoms may not appear until years after the event. These symptoms cause significant problems in social or work situations and in relationships. They can also interfere with your ability to go about your normal daily tasks.
Being easily startled or frightened
Always being on guard for danger
Negative thoughts about yourselfor the world
Hopelessness about the future
Trying to avoid thinking or talking about the traumatic event
Recurrent, unwanted distressing memories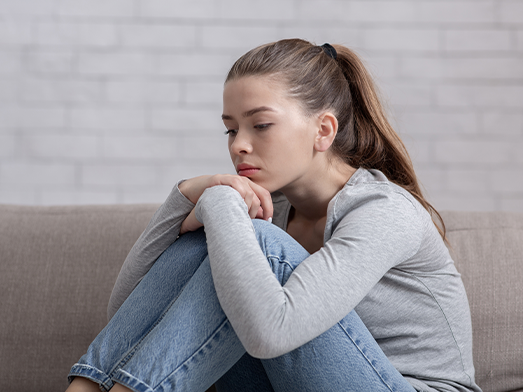 Mood Disorders
If you have a mood disorder, your general emotional state or mood is distorted or inconsistent with your circumstances and interferes with your ability to function.
examples
Major depressive disorder
Bipolar disorder
Seasonal affective disorder (SAD)
Cyclothymic disorder
Premenstrual dysphoric disorder
Persistent depressive disorder (dysthymia)
Disruptive mood dysregulation disorder
Depression related to medical illness
Depression induced by substance use or medication
For most people, mood disorders can be successfully treated with medications and talk therapy (psychotherapy).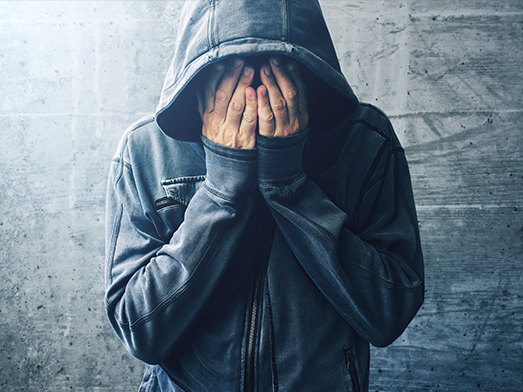 Substance Abuse
Drug addiction, also called substance use disorder, is a disease that affects a person's brain and behavior and leads to an inability to control the use of a legal or illegal drug or medication.
Symptoms
Feeling that you have to use
Having intense urges
Drug tolerance
Failing to stop
Signs someone could be using
Problems at school or work
Physical health issues
Neglected appearance
Changes in behavior
Money issues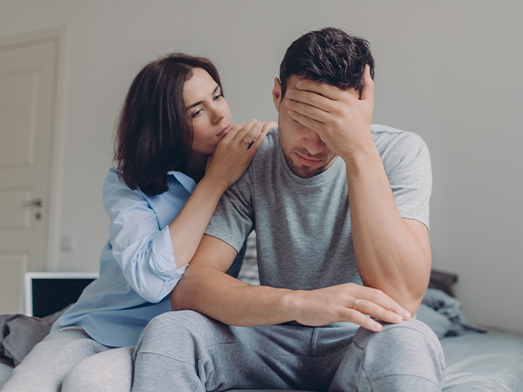 Depression
Also called major depressive disorder or clinical depression, it affects how you feel, think and behave and can lead to a variety of emotional and physical problems. You may have trouble doing normal day-to-day activities, and sometimes you may feel as if life isn't worth living.
Symptoms
Although depression may occur only once during your life, people typically have multiple episodes. During these episodes, symptoms occur most of the day, nearly every day and may include:
Feelings of sadness, tearfulness, emptiness or hopelessness
Angry outbursts
Loss of interest
Sleep disturbances
Tiredness and lack of energy
Reduced appetite and weight loss
Frequent or recurrent negative thoughts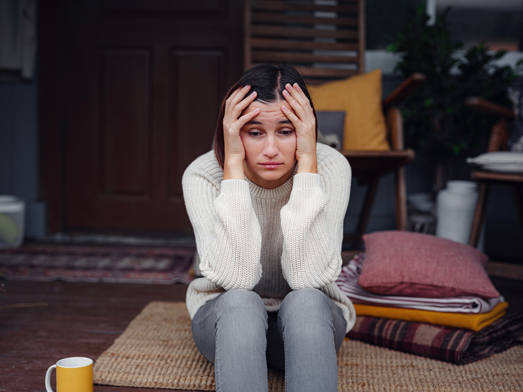 Anxiety
People with anxiety disorders frequently have intense, excessive and persistent worry and fear about everyday situations. Often, anxiety disorders involve repeated episodes of sudden feelings of intense anxiety and panic attacks.
Symptoms
Common anxiety signs and symptoms include:
Feeling nervous, restless or tense
Having a sense of impending danger, panic or doom
Having an increased heart rate
Breathing rapidly (hyperventilation)
Sweating
Types of anxiety disorders
Agoraphobia
Generalized anxiety disorder
Panic disorder
Separation anxiety disorder
Social anxiety disorder (social phobia)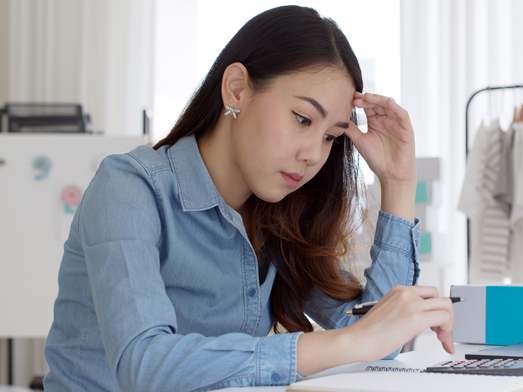 Stress
Stress that's left unchecked can contribute to many health problems, such as high blood pressure, heart disease, obesity and diabetes.
Act to manage stress
If you have stress symptoms, taking steps to manage your stress can have many health benefits. Explore stress management strategies, such as:
Getting regular physical activity
Practicing relaxation techniques
Keeping a sense of humor
Spending time with family and friends
Setting aside time for hobbies
When to seek help
If you're not sure if stress is the cause or if you've taken steps to control your stress but your symptoms continue, see your doctor. Your healthcare provider may want to check for other potential causes.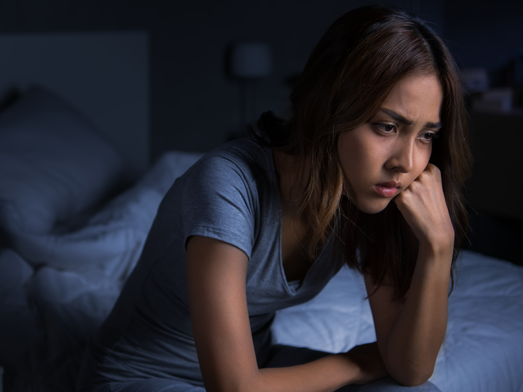 Sleeplessness
A sleep disorder can affect your overall health, safety and quality of life. Sleep deprivation can affect your ability to drive safely and increase your risk of other health problems.
Some common types of sleep disorders include:
Insomnia - in which you have difficulty falling asleep or staying asleep throughout the night.
Sleep apnea - in which you experience abnormal patterns in breathing while you are asleep. There are several types of sleep apnea.
Restless legs syndrome (RLS) - a type of sleep movement disorder. Restless legs syndrome, also called Willis-Ekbom disease, causes an uncomfortable sensation and an urge to move the legs while you try to fall asleep.
Narcolepsy - a condition characterized by extreme sleepiness during the day and falling asleep suddenly during the day.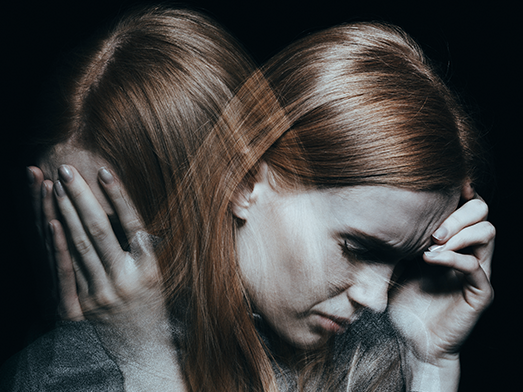 Psychosis and Psychotic Disorders
Detachment from reality — such as delusions, hallucinations, and disorganized thinking and speech. The most notable example is schizophrenia.
Symptoms
A drop in grades or job performance.
Trouble thinking clearly or concentrating.
Suspiciousness or unease around others.
Lack of self-care or hygiene.
Spending more time alone than usual.
Stronger emotions than situations call for.
No emotions at all.
Causes
Doctors don't know exactly what causes psychosis, but some known risk factors include:
Genetics
Drugs
Trauma
Injuries and illnesses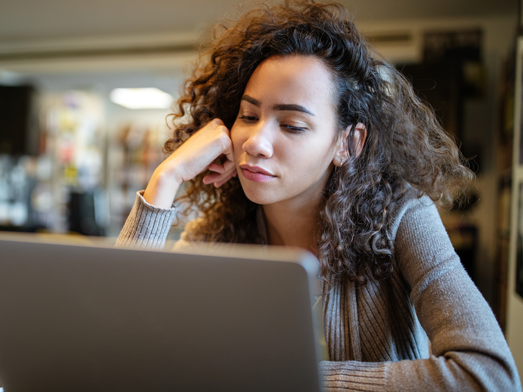 ADHD
A mental health disorder that includes a combination of persistent problems, such as difficulty paying attention, hyperactivity and impulsive behavior. Adult ADHD can lead to unstable relationships, poor work or school performance, low self-esteem, and other problems.
Symptoms
The primary features of ADHD include inattention and hyperactive-impulsive behavior. ADHD symptoms start before age 12, and in some children, they're noticeable as early as 3 years of age. ADHD symptoms can be mild, moderate or severe, and they may continue into adulthood.
There are three subtypes of ADHD:
Predominantly inattentive.

The majority of symptoms fall under inattention.
Predominantly hyperactive/impulsive. The majority of symptoms are hyperactive and impulsive.
Combined. This is a mix of inattentive symptoms and hyperactive/impulsive symptoms.